Belladonna is a home-based animal sanctuary, we do not have regular hours. We do however host a select number of scheduled events during the year. We are also at capacity and unable to take in any additional animals at this time. Please text or e-mail with any additional questions. Thank you!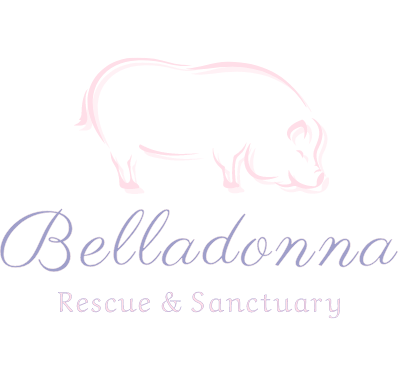 Located on the outskirts of West Lafayette, Indiana, Belladonna Rescue & Sanctuary is a home-based animal sanctuary committed to providing a forever home to farmed animals and providing resources and information for Tippecanoe County and surrounding areas.
​
Needing Help with rehoming an animal or looking for a lost pet? Click Here!
​
Questions about wildlife or needing help for a wild animal? Click Here!
Additional Questions/Comments? Reach out to us!
​
Text: 317-572-5453
​
​
​
​
See What's Happening at Belladonna!